Privacy policy
Privacy policy
We are very careful about data protection of our customers. Your data will be use only for you and your shopping experience at modernposesquare.com. 
Transparency is the key at Modern Pose Square, we will always make sure that you are informed about our policy.
We reserve the right to update them when necessary. We invite you to consult it regularly when you buy or visit the site.
We would like to tell you that we don't keep your data without any reason, but only to ensure the quality of our services. If we don't need it, we directly delete it.
You always choose what you want to share with us and how.
1. How we get data 
Most of personal customers informations are provided by the customer himself. This goes through the purchase of an article on our online store or any interaction with our website.
2. Personal information we collect

When you visit the website, we automatically collect certain information about your device, including information about your web browser, IP address, time zone, and some of the cookies that are installed on your device. Additionally, as you browse the site, we collect information about the individual web pages or products that you view, what websites or search terms referred you to the Site, and information about how you interact with the Site. We refer to this automatically-collected information as "Device Information".
We are doing this only to allow you to get the best shopping experience depending on your positioning and to improve it. 
3. Shipping information

Obviously, we use the adress and contact information you provide to us in order to ensure the delivery correctly. Also, we can share this information to delivery partners to provide you the following of your package. You will receive e-mails to inform you about order updates. 
4. Newsletter
If you choose to subscribe to newsletter, we will use your e-mail adress to share with you all our new offers and more. If you decide to not receive it anymore, you just have to unsubscribe by the link at the bottom of the page of a newsletter.
5. Payment

By making a purchase in our online store, you will obviously have to share payement information. We use your payment information in order to process the transaction via our payment system.

6. Purchase history 
We keep purchase history in order to improve the quality of our services and to. make sure to provide an offer that suit with you.
7. User experience
We use cookies and other technologies to improve the way you do shopping with Modern Pose Square and to provide an adapted offer for our customers.
"Cookies" are data files that are placed on your device or computer and often include an anonymous unique identifier. For more information about cookies, and how to disable cookies, visit http://www.allaboutcookies.org.
By entering and visiting our website, you automatically accept our policy and allow us to place cookies on your computer and access the information stored when you visit our website or using our services.
Also, we make advertising using Pixels, Cookies, and Tags for exemple. Regularly, we inform our customers about last offers. We are looking to target good customers with advertising on several medias.
Our advertising will use data that we have collected about you following the use of our services.
8. Sharing information
For us, customers is the most important and we take security very seriously. We promise to never give or sell your personal information at unreliable third parties.
But we have to share some information with third parties who may be delivery services, payment services, advertising partners like google or Facebook. 
9. Your rights
You have the right to: 
Being aware when your data are used by third parties

The right to access at your personal information that we keep about you

The right to request modification of wrong information about you

The right to request to erase your data, to stop using it or stop collecting it under certain conditions

The right to stop receive our marketing messages

The right to request the transfert of your data to you or service company

The right to make a claim at the data protection regulatory body of your country.
If you wish to exerce your rights or make a claim, contact us at contact@modernposesquare.com
10. Contact us
For more information about our privacy practices, if you have questions, or if you would like to make a complaint, please contact us by e‑mail at contact@modernposesquare.com.
For any request or just any question, feel free to contact us by e-mail or directly via the contact page on our website.
By taking care of our customers, we will be happy to answer all your questions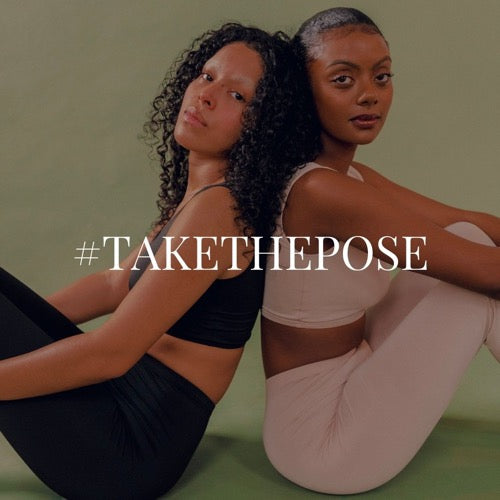 Cours de yoga privé 1h
Regular price
Sale price
60,00€ EUR
Unit price
per
Sale
Sold out
Share
View full details